Behold! I'm rearranging my 2 display cases, because they started to look messy before I moved (my collection has grown quite a bit through the years =P)
Actually, I want to display everything separated by game. Also have more display cases on my way now that I actually have space to buy them.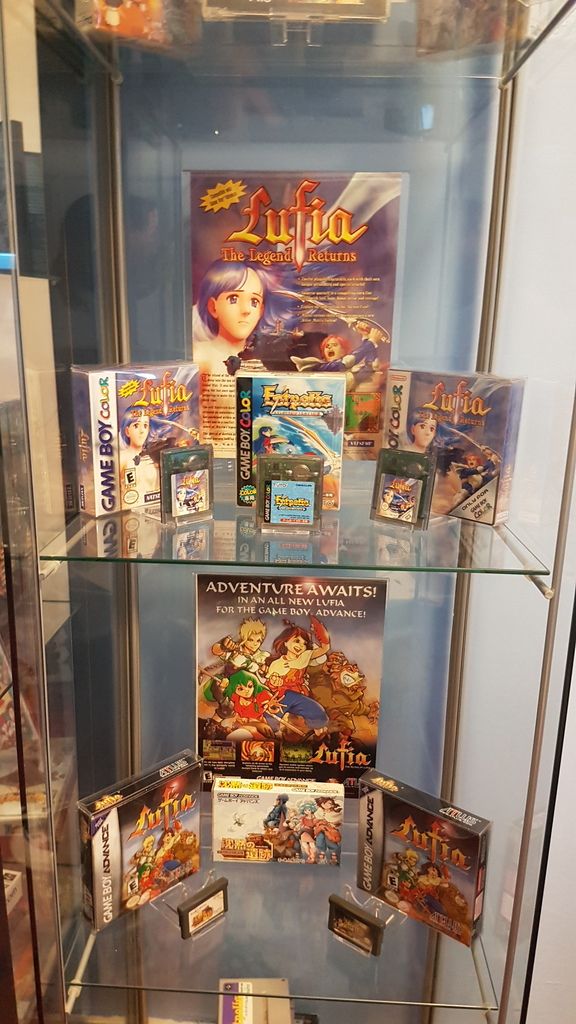 Lufia TLR American, Japanese and American versions.
Lufia RoL Japanese and American version. My second NA copy came in handy for symmetry =P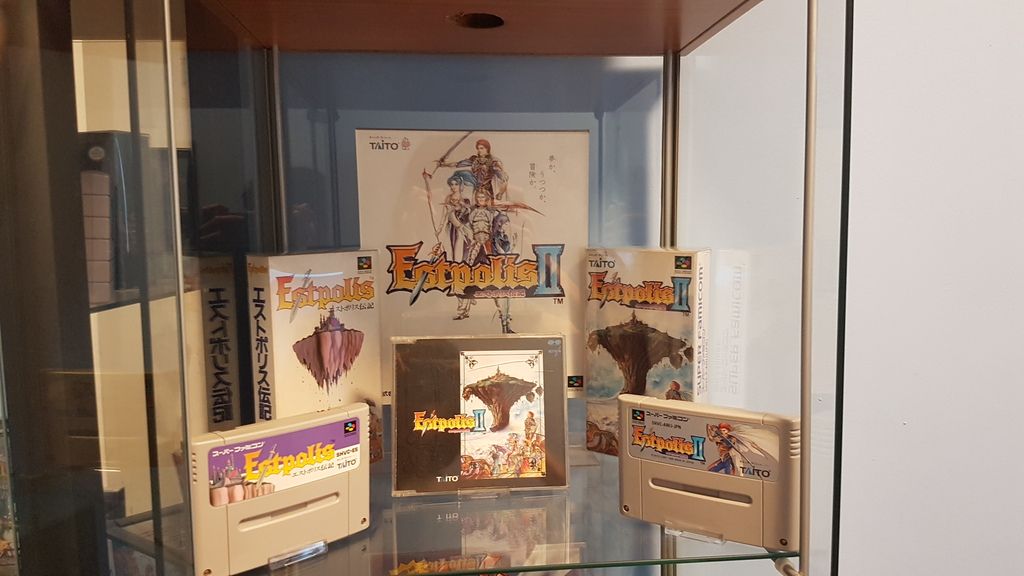 Japanese Lufia I and II and the 1995 OST, will probably change this set up later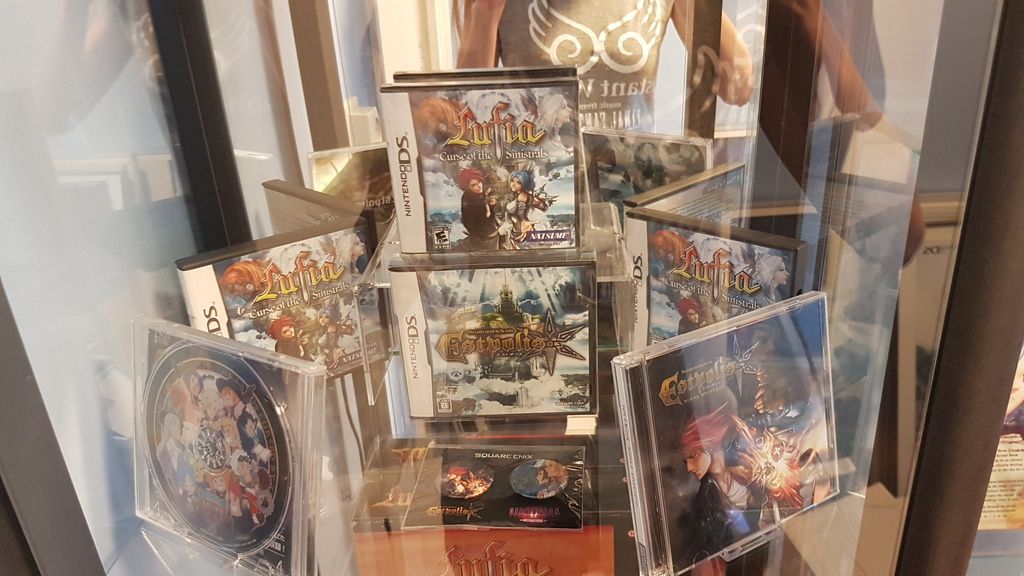 Lufia DS, Japanese, American and Canadian versions, OST and bonus CD, and the button which you could get by playing the Lufia or Star Ocean demo that was shown by Square Enix at Jump Festa 2010 (I bought mine online though)
This looks too cluttered IMO and I'll change this when my new display cases arrive =P