Lufia The Legend Returns on Virtual Console
First a reminder that Lufia The Legend Returns was released on the 3DS Virtual Console in Europe late 2014 and in North America early 2015. So if you haven't bought it yet, what are you waiting for?
The game is not on the Japanese Virtual Console and there are no known plans to release it.
No Lufia II for Virtual Console?
Unfortunately, Lufia II has less luck with getting re-released on Virtual Console. In Natsume's Spring Q&A (published in April) they have mentioned "At this point, it's unlikely we'll see any other Natsume SNES games coming to the Virtual Console, as Nintendo's interest has moved onto other classic systems."
This would include Lufia II as well. On Twitter Natsume has also mentioned "Nintendo has already taken all the SNES games they want from us." in a reply to a fan hoping Lufia II would still appear on VC. Natsume also says they have no say about Lufia I getting re-released on Virtual Console, you'd have to ask Square-Enix about that (and the same goes for fans asking for new Lufia games, as Square-Enix owns the IP)
It's unknown if Lufia II will appear on the European VC (it was originally published by Nintendo themselves over there) or on the Japanese VC.
New fanmade Lufia II sound track CD
A fanmade Lufia sound track was released by Dangerous Mezashi Cat during Comiket of December 2014.
The name of the CD is "Void Island Campaign" and you can check the Japanese site
over here
. They also have a
demo track!
If you're wondering about the title, "Void Island" is the Japanese name of Doom Island.
As I own this CD myself, here are some pictures!
Front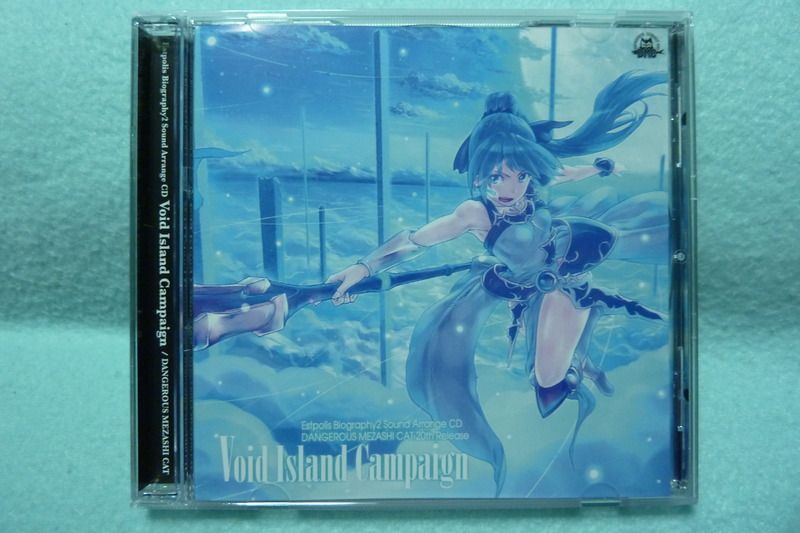 Back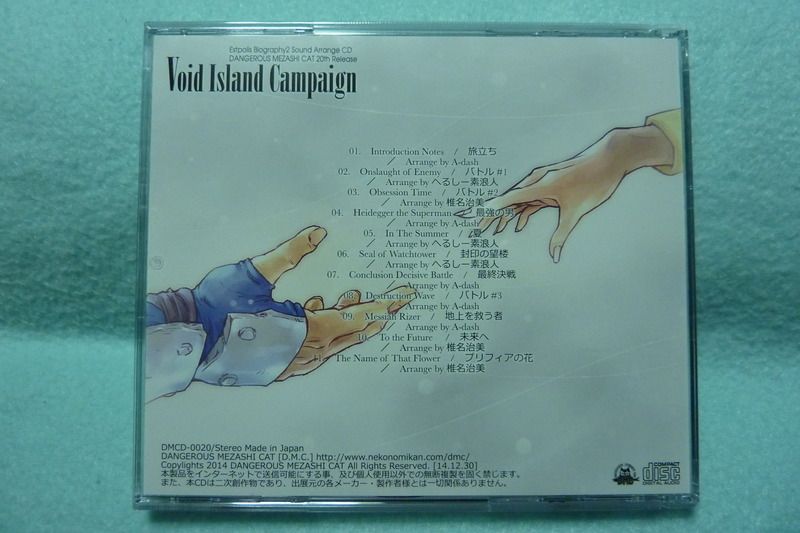 The CD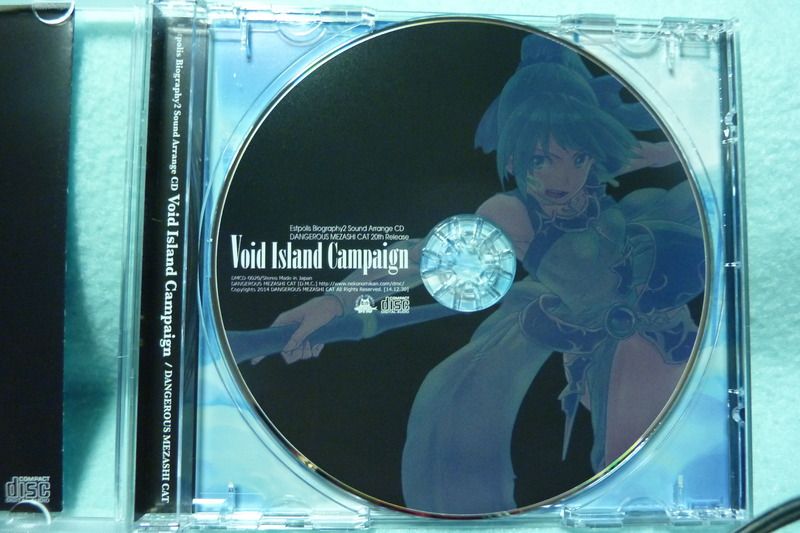 A closer look at the track list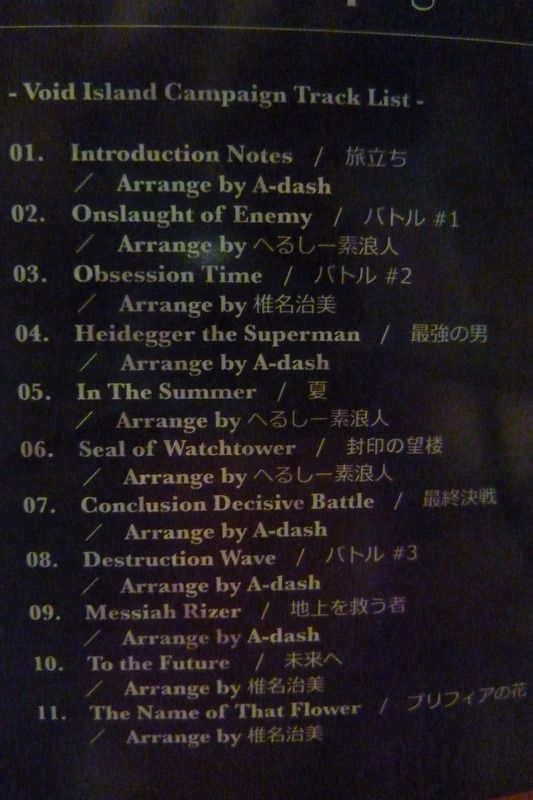 Bevebu bmyself]? Lufia II TAS record!
The TAS (tool-assisted-speedrun) record for Lufia II has been broken multiple times in the past few months, leading to weird glitches and funny scenes.
The current record is in hands of Genisto, who finished the game in just 57 seconds.
Estpolis Off 2015
Japanese fans have held a Lufia/Neverland meeting this year as well. The total number of guests was 23. Masahide Miyata, Yasunori Shiono, Yukio Nakajima and Kame Erika attended as special guests.
You can see the (Japanese) report
over here
.
Another thing mentioned there is that both Yasunori Shiono and Yukio Nakajima have worked on music for the Red Spider game series, which consist of 2 (Japanese) text based games.
(By the way, speaking of Yukio Nakajima, Puzzles & Dragons Z has recently been released for 3DS in North America and Europe. Yukio Nakajima is one of the 2 music composers for that game)
Lord of Magna
Though Neverland Company went bankrupt while developing their new game Lord of Magna, they were able to continue the game with Marvelous! Lord of Magna is a gridless strategy RPG for the 3DS and has been released in October 2014 in Japan and in June of this year in North America and Europe. The game was directed by Masahide Miyata, the director and scenario writer of the Lufia series, and the music was done by Tomoko Morita who was one of the music composers for Lufia The Legend Returns.