This happened near the end of the conversation in this room. Or assume so.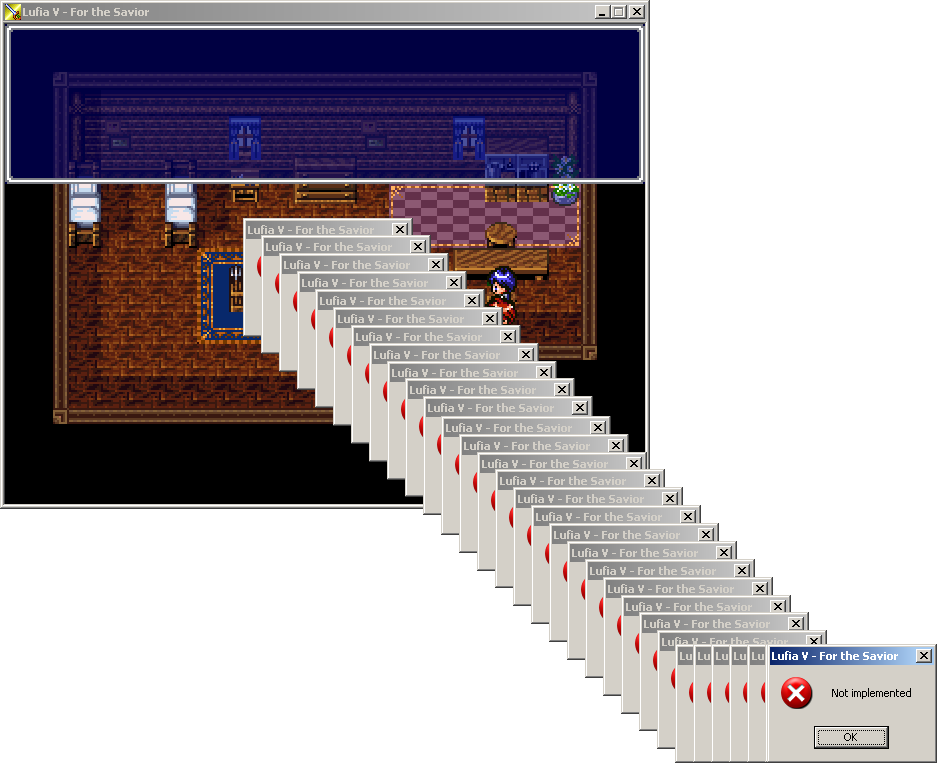 Is there any way you can use something besides Midi. If you really don't feel like not using Midi, could you at least include a soundfont and an option to use a Midi set that uses that soundfont to its potential with the game. It's kind of weird for the music in a fan game made 10 years later on a PC and the music is worse.
Also, when I was running it fullscreen, the top half was flickering. That might be an issue with my GPU though.
Spoiler:
Could you throw in a easter egg where the title bar or title screen says "Lufia: Five the Savior"? Possibly as a New Game+ bonus?