Energy Breaker
(I haven't finished this game yet and I am using a english patch, also using the faqs at
http://www.gamefaqs.com/console/snes/game/564316.html
so feel free to correct me here)
- some sounds of the textballoons sound the same as in the Lufia games.
- There is a blind bluehaired girl who tells the future (I think) her name is Selfy, but when you talk to her you'll find out that her full name is Selfia. (Which is spelled セルフィア (Selufia), so that is just ルフィア (Lufia) + Se in the beginning.
- You can get a weapon that is named the Dual Blade
- The song "Priphea Flowers" is in this game.
Song:
http://www.youtube.com/watch?v=GvyHJe5IcgM
- There is another song in this game that has the name Priphea in it.
- Priphea is in the game.
- Lufia and Roman make a cameo in the ending of the game.
If you have a Nicovideo account you can watch it here (warning:
Ending Spoilers for Energy Breaker
)
http://www.nicovideo.jp/watch/sm1821587
between 18:50-19:30.
Here is a gif of what happens:
http://img.photobucket.com/albums/v343/ ... aroman.gif
The only words I can read are: Lufia, Roman and Priphea...
Chaos Seed
(I am stucked in the first dungeon after the dungeon with the grandpa)
- The Text balloons look almost the same as in the Lufia games.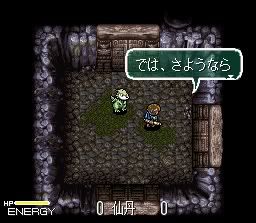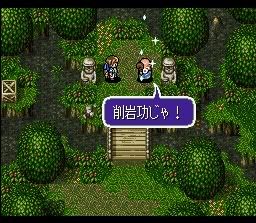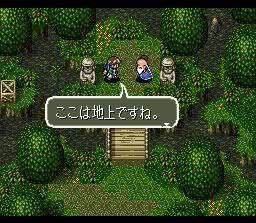 - The other main character is a blue haired girl.
CIMA The Enemy
- Red haired boy and girl. But it doesn't seem that they are in love
- Sword in the logo looks a lot like Wain's sword.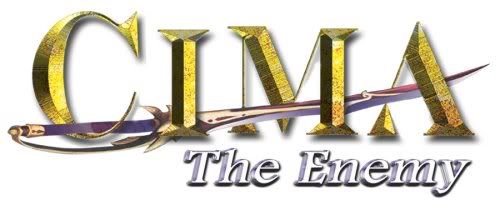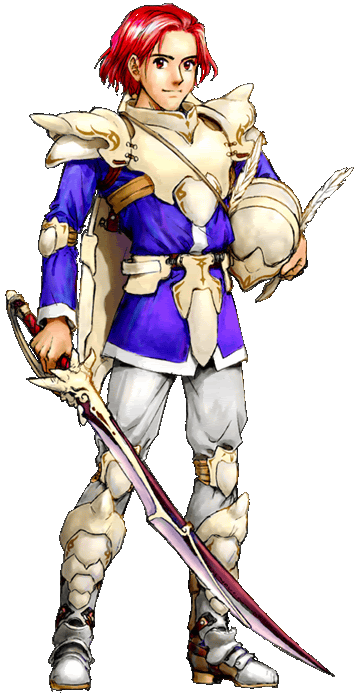 - A little part of Elvira's Battle Theme sounds like a part of Lufia TLR's Sinistral Battle
http://www.geocities.com/lufia_cima/sinsidf3.wav
- The Crosshair is used to select lots of things in this game.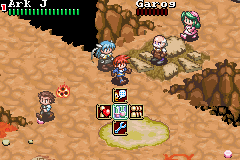 - Emmy and Lemmy are both two little greenhaired girls and they are also crybabies (in the beginning).
-
&

-

and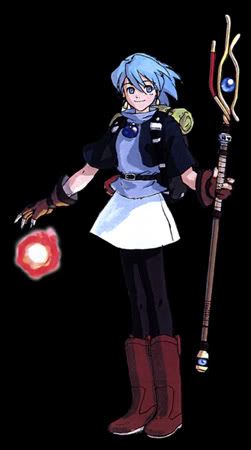 Just switch the color of Ivy's jacket and skirt...
-
Rudo's Japanese name (Ruda) is spelled the same as Rooda in the japanese version of CIMA. (This is the village of Rooda.
)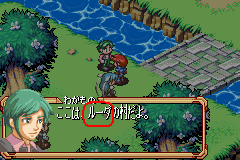 - ( Spelling Errors - The word "Guardian" is spelled wrong.
Lufia TLR: One of Iris' moves is called "Final Gurdian".
CIMA The Enemy: Doug (in Panic Factory): You Gate Gurdians are always the same.)
SPOILERS highlight to read
Ivy, the blue haired girl is CIMA. So she is from the enemy race. And she almost dies in the ending
Rune Factory
-One of the characters name is カミュ, which is spelled the same as Camu's Japanese name. His English name is Camus.
-In Rune Factory II, the default name of your son is アルス. That's the Japanese spelling of Arus.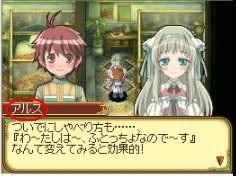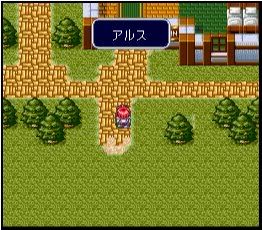 His English name isn't known (yet).