This is my own fake revolution controller!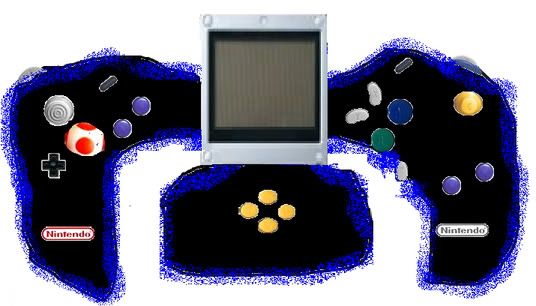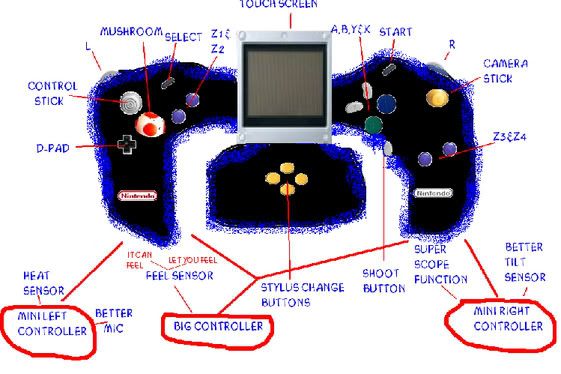 more info:
big controller is: feel&touch mode
mini left controller is: pudding mode
mini right controller is:shoot mode
the mushroom acts like a pudding
the touch screen connects the 2 mini controllers.
you cannot use the mushroom and super scope function in feel&touch mode
the tilt sensor had to be motion sensor
you cannot use the feel sensor with the mini controllers
the stylus change buttons gives the stylus another influence
those blue things is the cool blue lights at the side of the controller
if you need to touch, just hold the sides where the stylus change buttons are
THE MUSHROOM IS NOT EDIBLE
Any questions?