Two things of note. One, I am freaking pudgy (not to mention big boned) so it doesn't look as good on me as it would on a smaller girl (I joke that I've been eating too much Cinnamon Pie). Two, the shirt we used to make the top part of my dress was so long, so the waistband looks low in these pics; after realizing this, I re-thought how I was gonna wear it so it looked better at the con itself (dang all the stores for not having a freaking white sundress).
Me holding my staff up in ready position.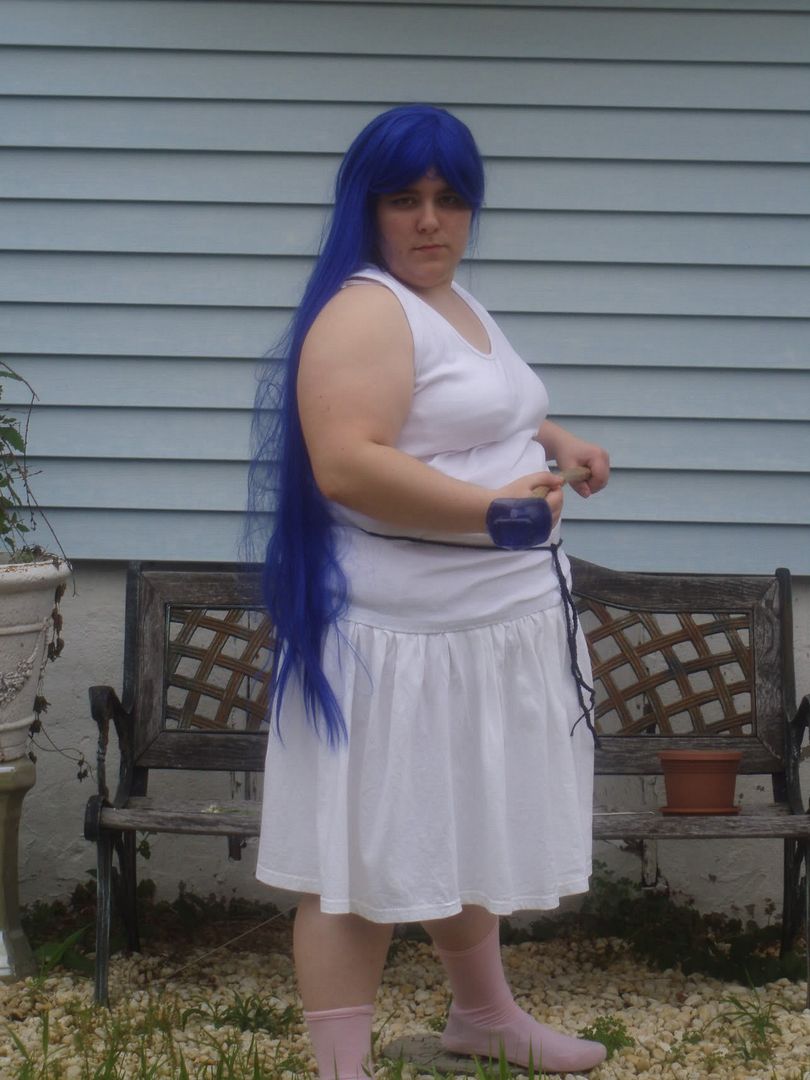 Me holding it out to my side, like I'm threatening someone.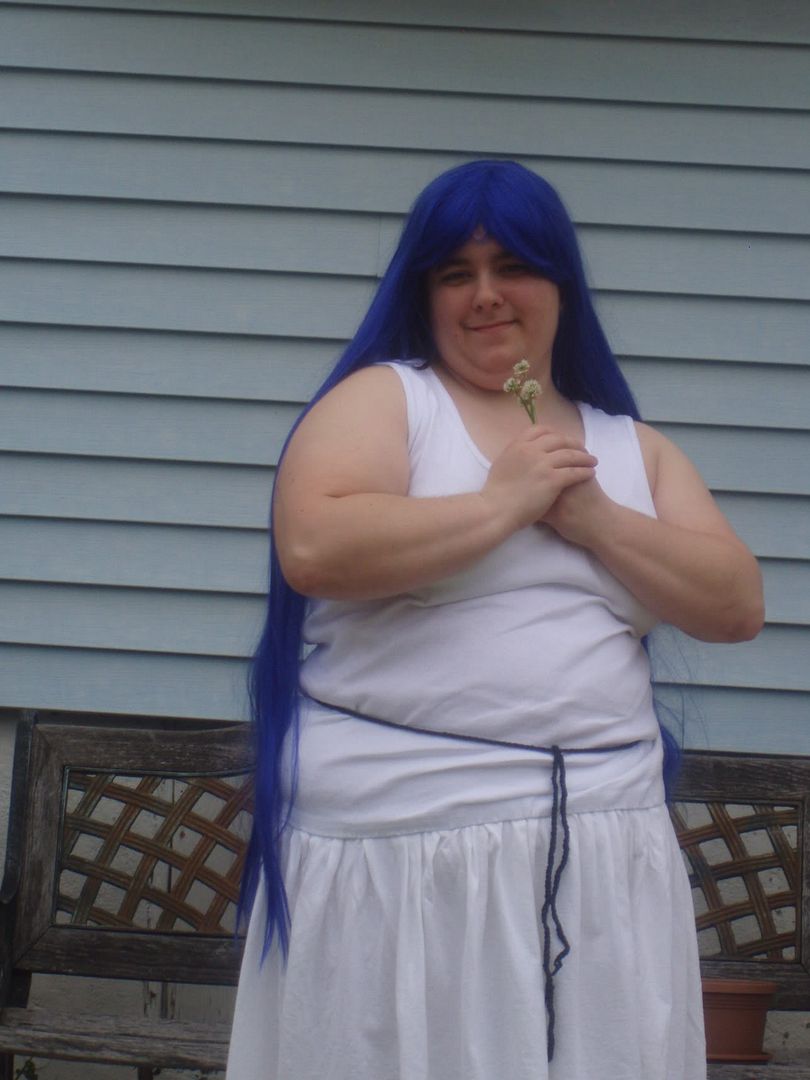 Aaaaaaaaaaaaaaaaaaand with flowers...because Lufia always needs a flower shot. Unfortunately, no cute redhead to share it with.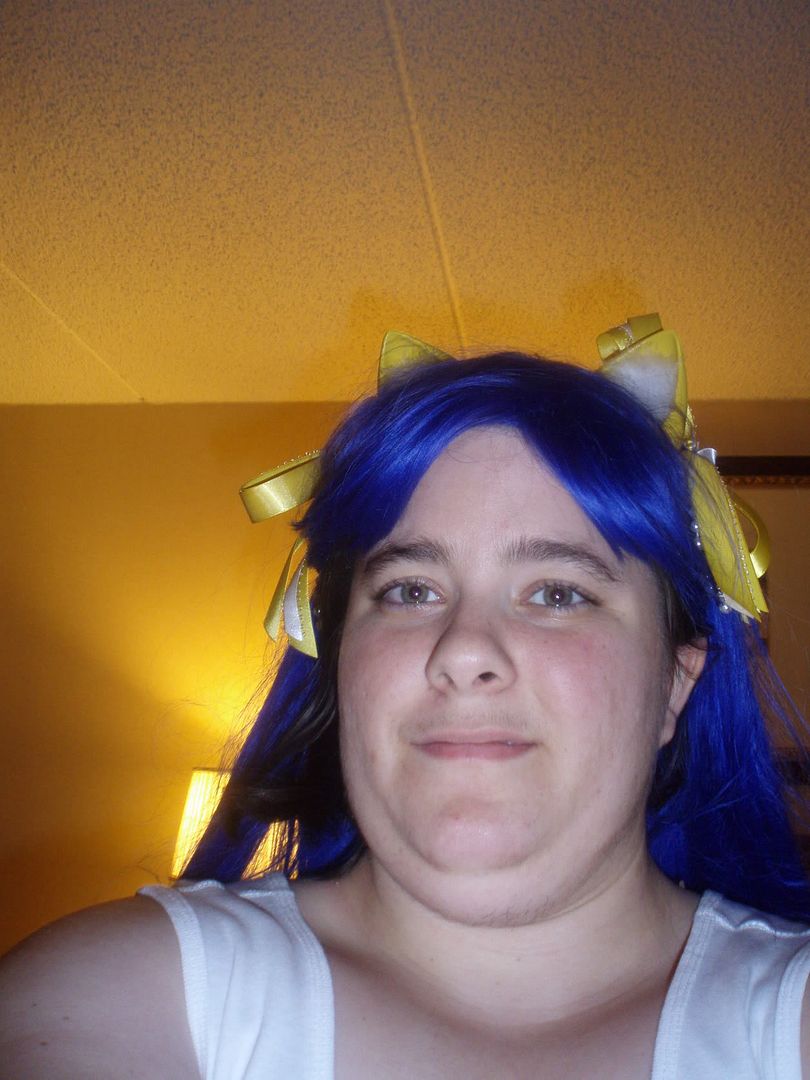 This was just me goofing around with the camera at the hotel room. I put on cat ears and, using the mirror as a guide, I took a picture of my face. It's supposed to reference a random AU fic I'm working on.
Wasn't the best cosplay I've ever done, but it's far from being the worst.