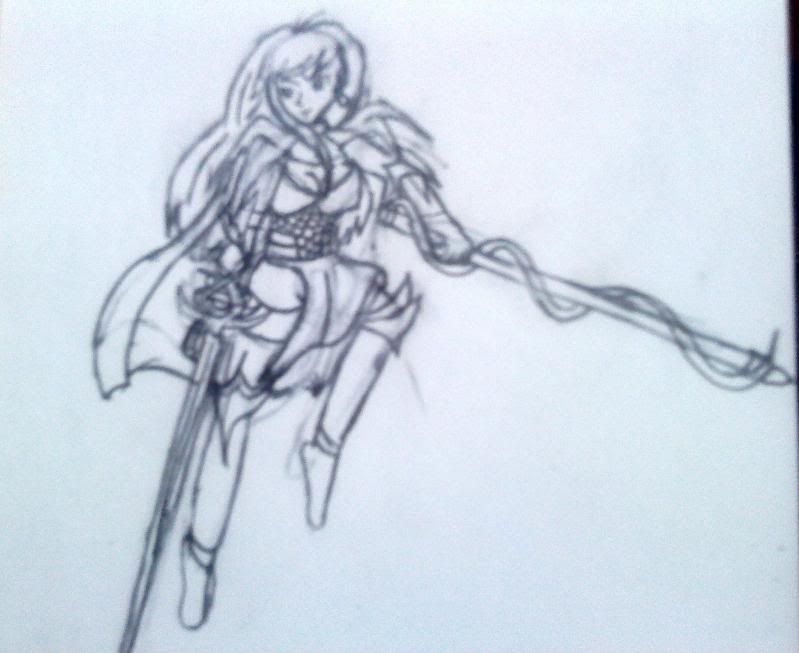 This is Erim, the Sinistral of Death. The one of the most beautiful Estpolis characters in all of existence.
After this picture, I noticed I only had 10 pages left in my sketch book. Now that I found out Estpolis: The Land Cursed by the Gods is out, I think this will be my first and last Lufia concept art sketch book.
So, out of sheer love (or hate) of my fans as well as boredom. I decided that I am going to take requests for the last ten pages. Pick a scene, a character, a monster, anything and I will try my best to illustrate.
Leave your request below: