This might happen when you're being attacked by multiple (strong) attacks and you rapidly press the start button. (and if you're a wondering about the levels, I was in the Ancient Cave)
(Normally a dead person should have 0 HP)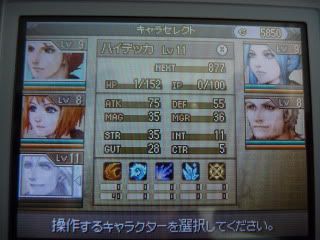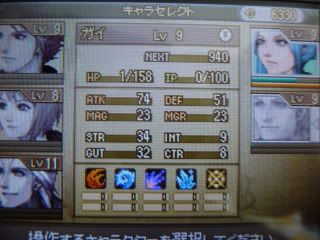 You can't use a Potion on a dead character with 1 Hp and he/she doesn't gain exp. Sorry Guy and Dekar!
(Dekar and Guy: Are we zombies?)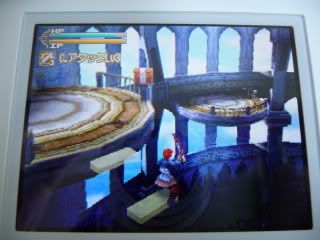 A treasure chest a monster dropped... I thought it was kinda funny where he dropped it =P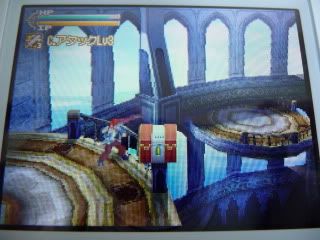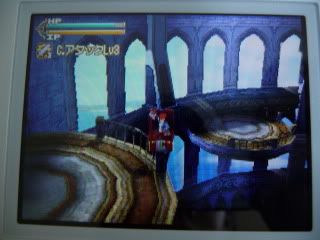 I was able to get it (after falling down a few times =P )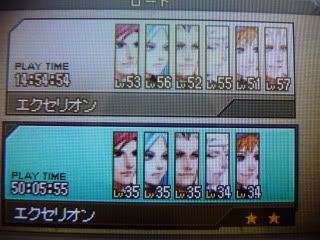 So many "5"s in my play time... ( I keep one of my savefiles in Normal Mode on my real cartridge)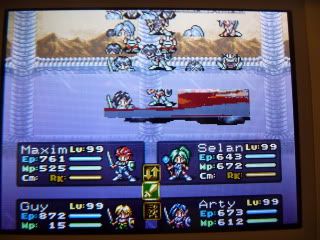 Maxim: Gades! What happened to you?!
Gades: Ask the snes emulator for DS