This topic is about fake Lufia cartridges/boxes. With "fake" I mean they're not official cartridges or pirate versions.
Lufia I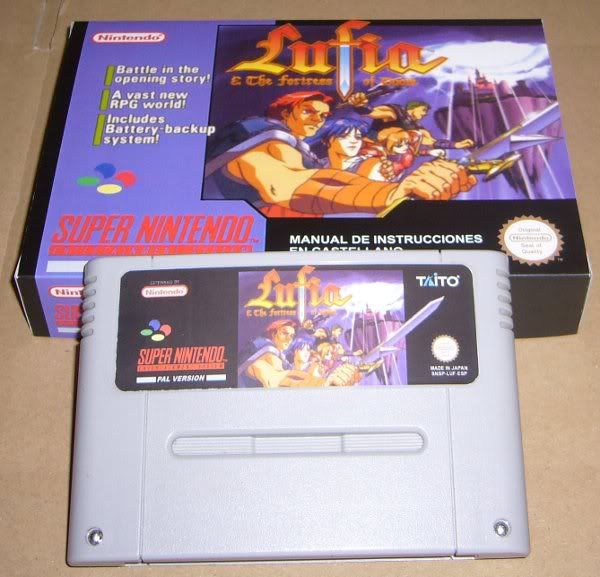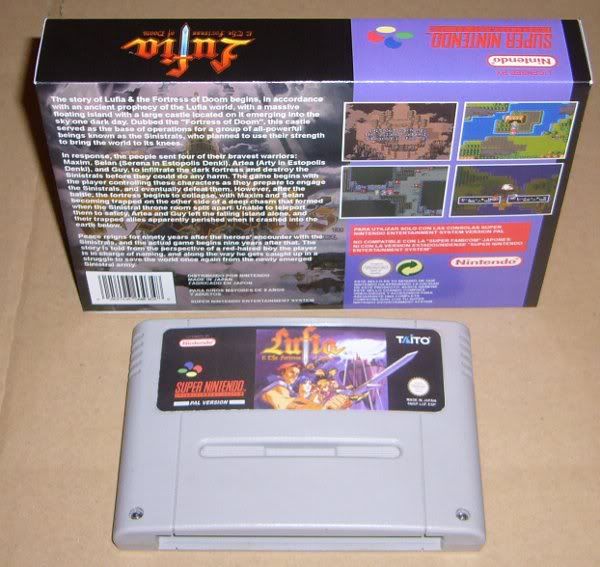 From:
http://www.elotrolado.net/hilo_reproduc ... os_1341493
(The site seems to reproduce games on cartridges?)
This is pretty obvious
1 - There never was a PAL release of Lufia I.
2 - There is Lufia DS artwork on the back of the box. Obviously Lufia DS wasn't even released in 1993!
3 - besides that, some of the text on the back just looks weird to put on a box.
Lufia II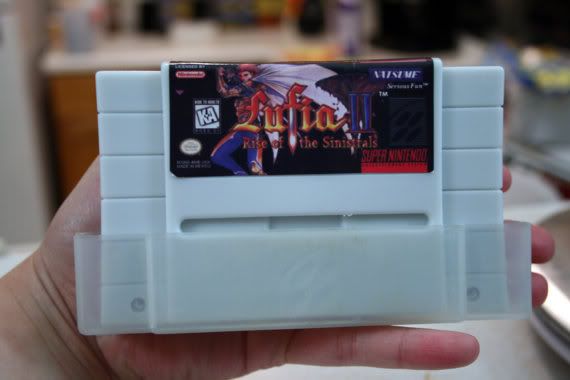 Do not insert this cartridge in your snes because... it's made of soap =P
From:
http://www.etsy.com/listing/82307821/so ... ia-ii-snes
Lufia TLR
The real Lufia TLR's cartridge is not grey
Lufia RoL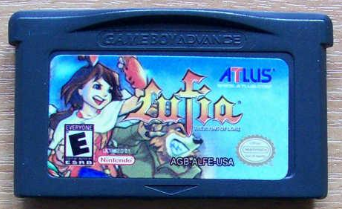 This is not what the real cartridge looks like. The seller of this also said something about there was a bug that you can't sell items. This is an error found in some Lufia RoL roms.
This bug does not happen if you have a real copy of the game.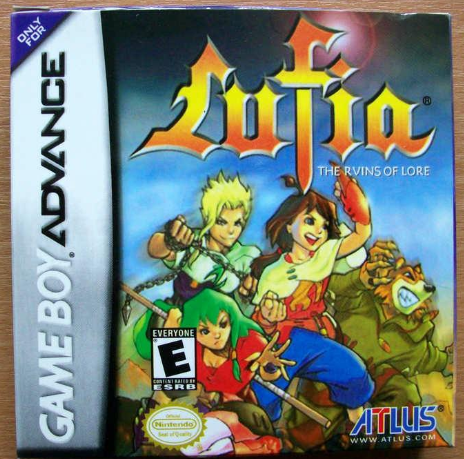 This might look real, but if you've seen the real box you can see differences. This box was the one for the cartridge above.
For example on the real box, the "r" next to the Lufia logo is white, not black. Same goes for the "r" near the Atlus logo.
Also there are supposed to be shadows under "The ruins of Lore" which this box doesn't!
Lufia DS
Haven't seen anything.