Since Lufia II was released in Dutch, I thought, what if Lufia DS also got a Dutch translation?
So I translated a bit of the beginning into Dutch myself.
Well, more like rewriting it into Dutch so that it fits within the character limits used in the dialogue of the English version, so I left out some little things. Edited a ROM with a hex editor, since I don't know any better.
May or may not continue... since I already did what I wanted to, which was to translate a few scenes into Dutch.
Though the parts with the switch and when they meet Ruben weren't translated until after I made the video, so they're screenshots only for now. I'll make a video of that after I clean up the text from the tutorials, since I'm not satisfied with them right now.
Video
http://youtu.be/OLWvMPJtuwA
Screenshots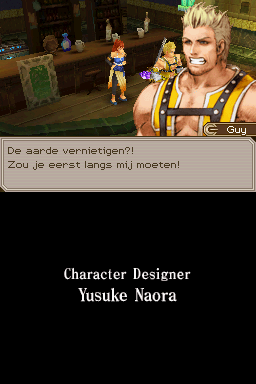 Original English:
Destroy the earth? Yer gonna have to get by me first!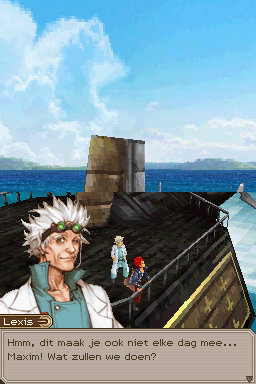 Original English:
Well, this isn't something you see every day... Maxim! What should we do?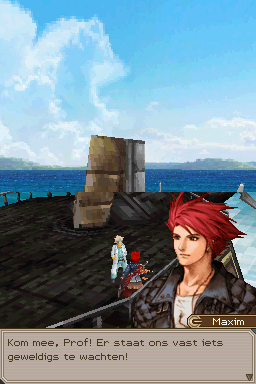 Original English:
Let's go Professor! I'm sure something amazing awaits us!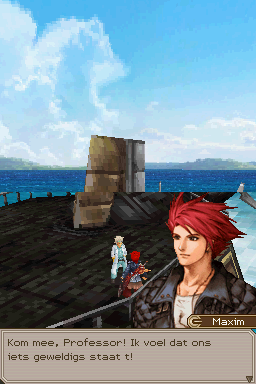 Older version. Ran out of space to write =P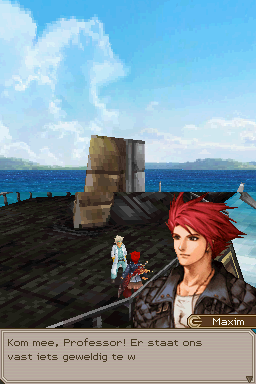 And this didn't fit either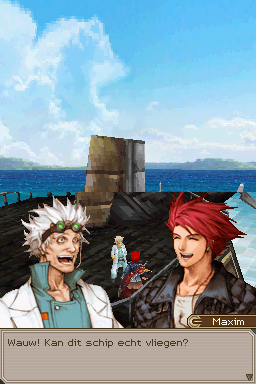 Original English:
Whoa, really? You mean this ship can fly?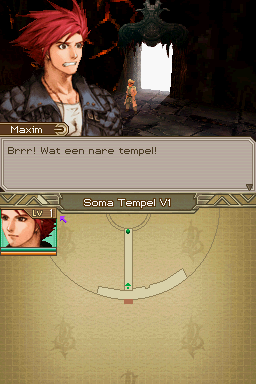 Original English:
Whoa! What a creepy temple!
Also had this as "Whoa! Wat een enge tempel!" first, but that seemed a bit out of character for Maxim, since that means he's calling the temple "scary", and not necessarily "creepy".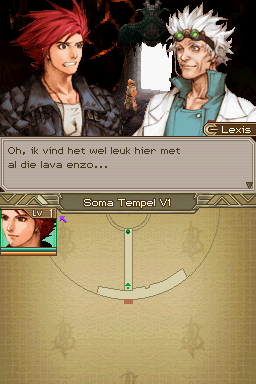 Original English:
Oh, I don't know. It's got a certain volcano-y charm to it.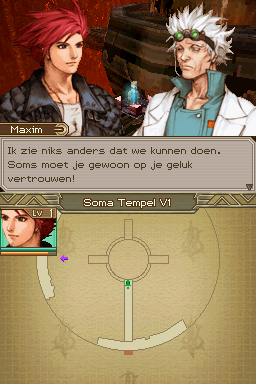 Original English:
I don't see anything else we can do here. Sometimes you've just gotta trust your luck!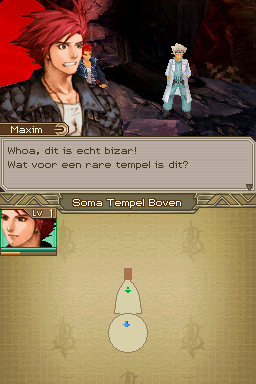 Original English:
Whoa, this place is bizarre! What kind of temple is this?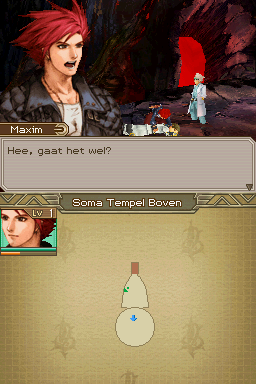 Original English:
Hey, are you alright?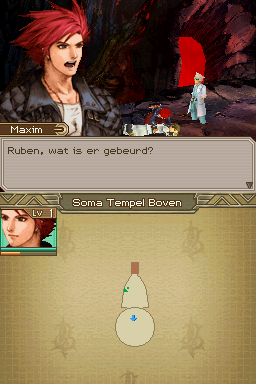 Original English:
Ruben, what happened here?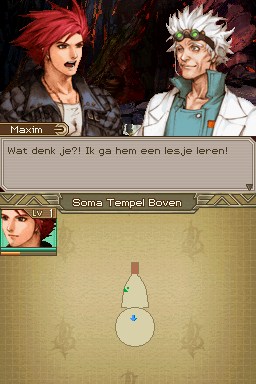 Original English:
What do you think? I'm going to kick his butt!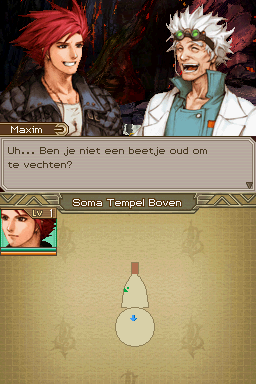 Original English:
Careful, Doc. You're a little old to be fighting.
Had to be a bit creative because of the character limit, so now Maxim just asks " Uh... aren't you a little old to fight?"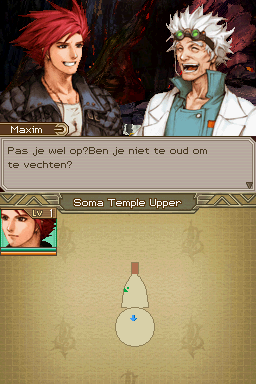 Earlier version. Didn't have enough space for an extra character so I could add a space after Maxim's question. Besides it sounds a bit weird, Maxim asking two questions like that.
Maybe I should change it into "Pas je wel op? Je wordt al oud, prof!" if that fits. But the one from the previous screenshot is funnier IMO.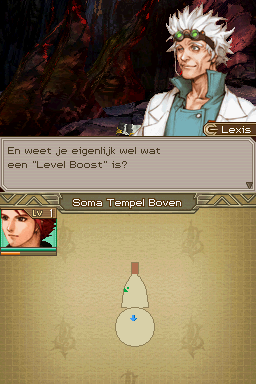 Original English:
Let me also tell you about the "Level Boost" option.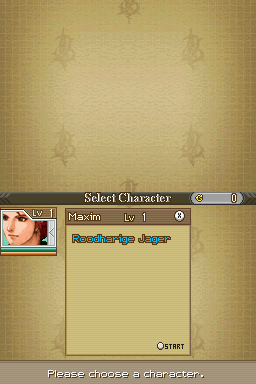 Maxim's title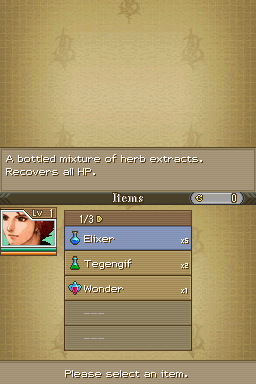 Item names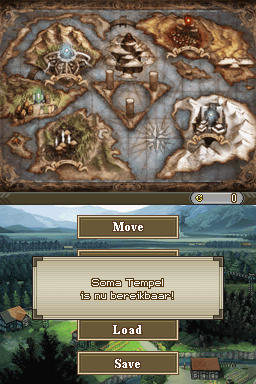 World Map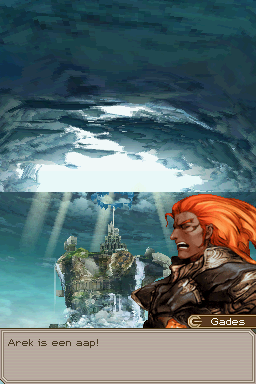 Gades is talking nonsense for now. (I didn't translate the intro, except for Guy and Tia's line)
He's calling Arek a monkey =P